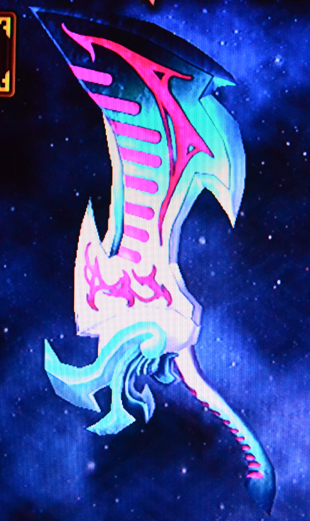 Stats
Equippable By: Lucius
Enabled Combos: R-2, MB-2, M-2, R-3, MB-3, T-1
| | |
| --- | --- |
| HP | 225 |
| AP | 10 |
| ATK | 390 |
| DEF | 30 |
| INT | 350 |
| RES | 0 |
| HIT | 0 |
| SPD | 0 |
| LUK | 27 |
Notes:
Purchase
Purchasable at:

Price: 12,000 G
Synthesis
Synthesis Recipe: Laughing Stone x3, Lunar Granite x1, Starlight Stone x1, Sky Candy x1, Orichalcum Ore x3
Synthesis Cost: 1100 G
Synthesis Manual:
Conversion
Convert Cost:
Creation Cost:
Ad blocker interference detected!
Wikia is a free-to-use site that makes money from advertising. We have a modified experience for viewers using ad blockers

Wikia is not accessible if you've made further modifications. Remove the custom ad blocker rule(s) and the page will load as expected.